Sweet, tangy, spiced, and pungent, this Kerala style Pineapple Pachadi is the perfect addition to the vegetarian feast known as Onam Sadya. Made with fresh pineapple cubes, yogurt, coconut, herbs, spices in about 20 minutes, this fruity raita-like condiment is as simple to make as it is tasty.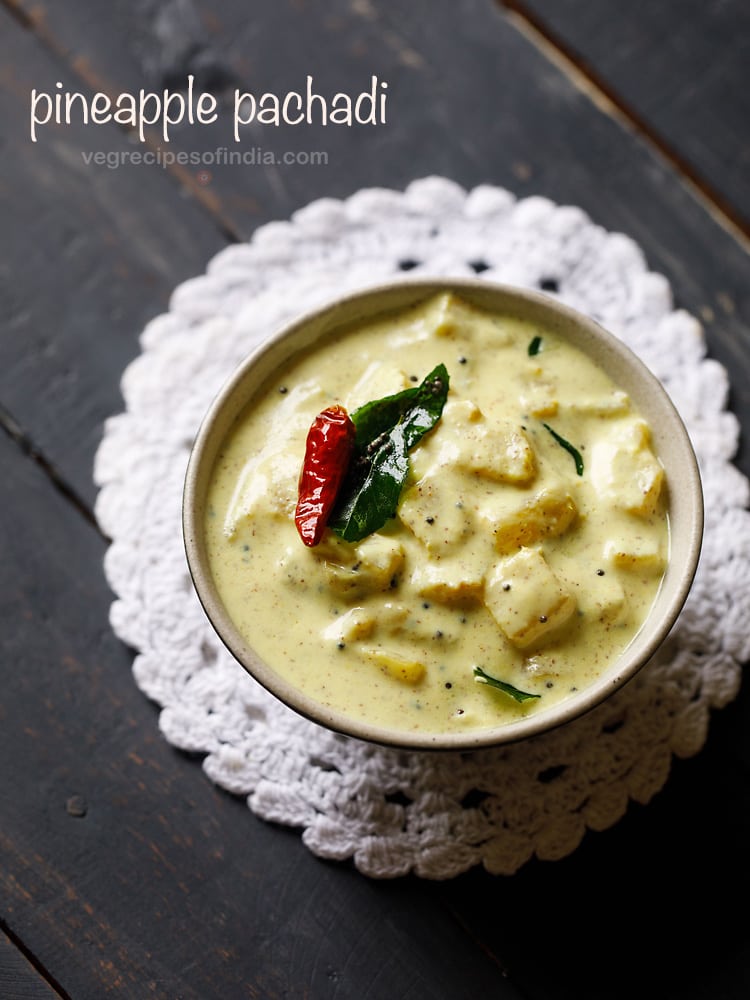 About Pineapple Pachadi
Pineapple Pachadi is a deliciously sweet-sour Kerala dish made with pineapple, coconut, mustard seeds, and curd. While they may look somewhat similar, the flavor of pineapple pachadi is very different from regular Pineapple Raita.
Both kichadi and pachadi side…