If you're on the hunt for a delicious, homemade vegetarian burger, look no further. My Aloo Tikki Burger recipe is a home run! Crisp golden potato patties are sandwiched between burger buns and then topped with veggies and slathered with two chutneys for a handheld meal that is a fan favorite.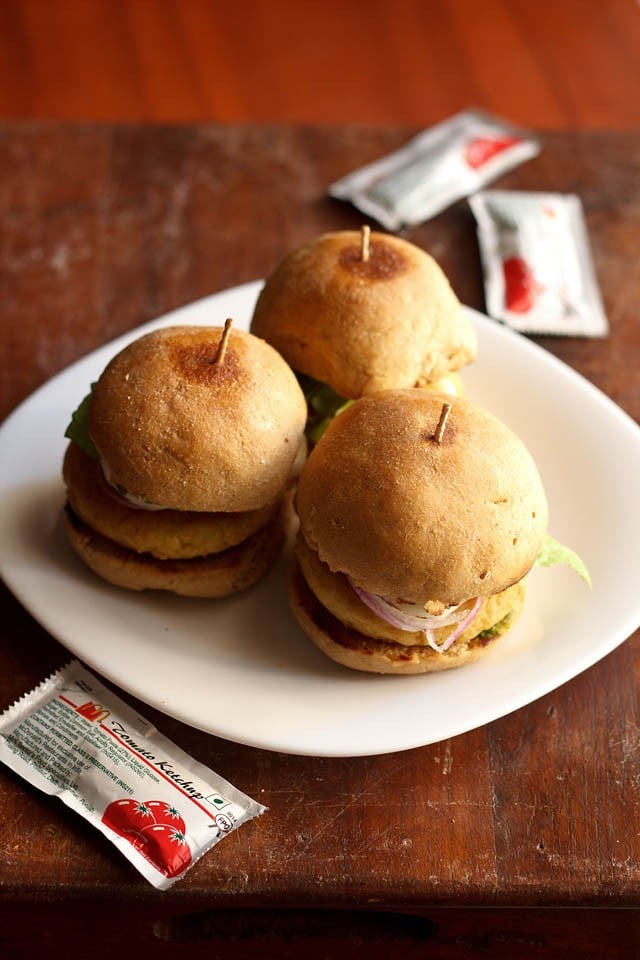 About Aloo Tikki Burger
For my readers here in India, I'm sure you're already aware of the well-known McDonald's McAloo Tikki Burger. I'm here to tell you, this is not what I'm trying to replicate!
Instead, this recipe is a nod to the popular and traditional North Indian…